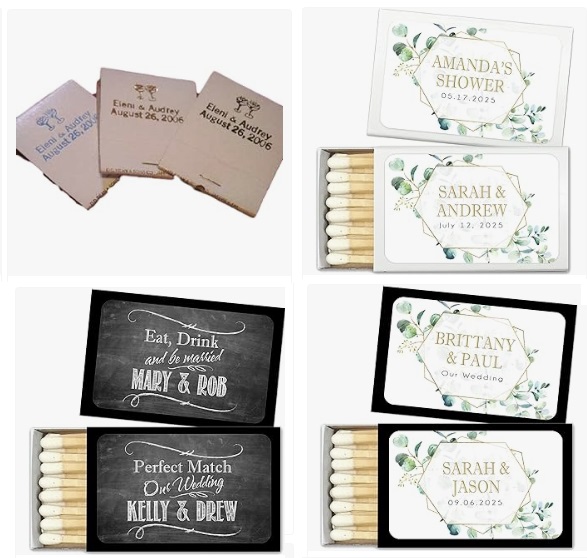 for Weddings, Birthdays, Graduation, Anniversaries
including special designs for 25th and 50th Anniversaries any special occasion!
Personalized matches are a great idea for wedding favors or party favor
for your guests to take home and remember your special day!
Personalized Matchbooks and Match Boxes
Designs: Wedding Designs | Anniversary Designs | Birthday Matchbook Designs | Graduation Designs
Personalized Matchbooks | Personalized Matchboxes | Extra Large Matchbooks
Monogrammed Matchbooks | Anniversary Matchbooks | Perfect Match Matchbooks
More Wedding Stuff!
Wedding Cake Tops | Wedding Favors | Wedding Napkins
Wedding Favor Boxes | Wedding Sparklers
Discount Wedding Invitations | More Wedding Invitations